Here's What We Learned From Survivors Coming Forward to the TIME'S UP Legal Defense Fund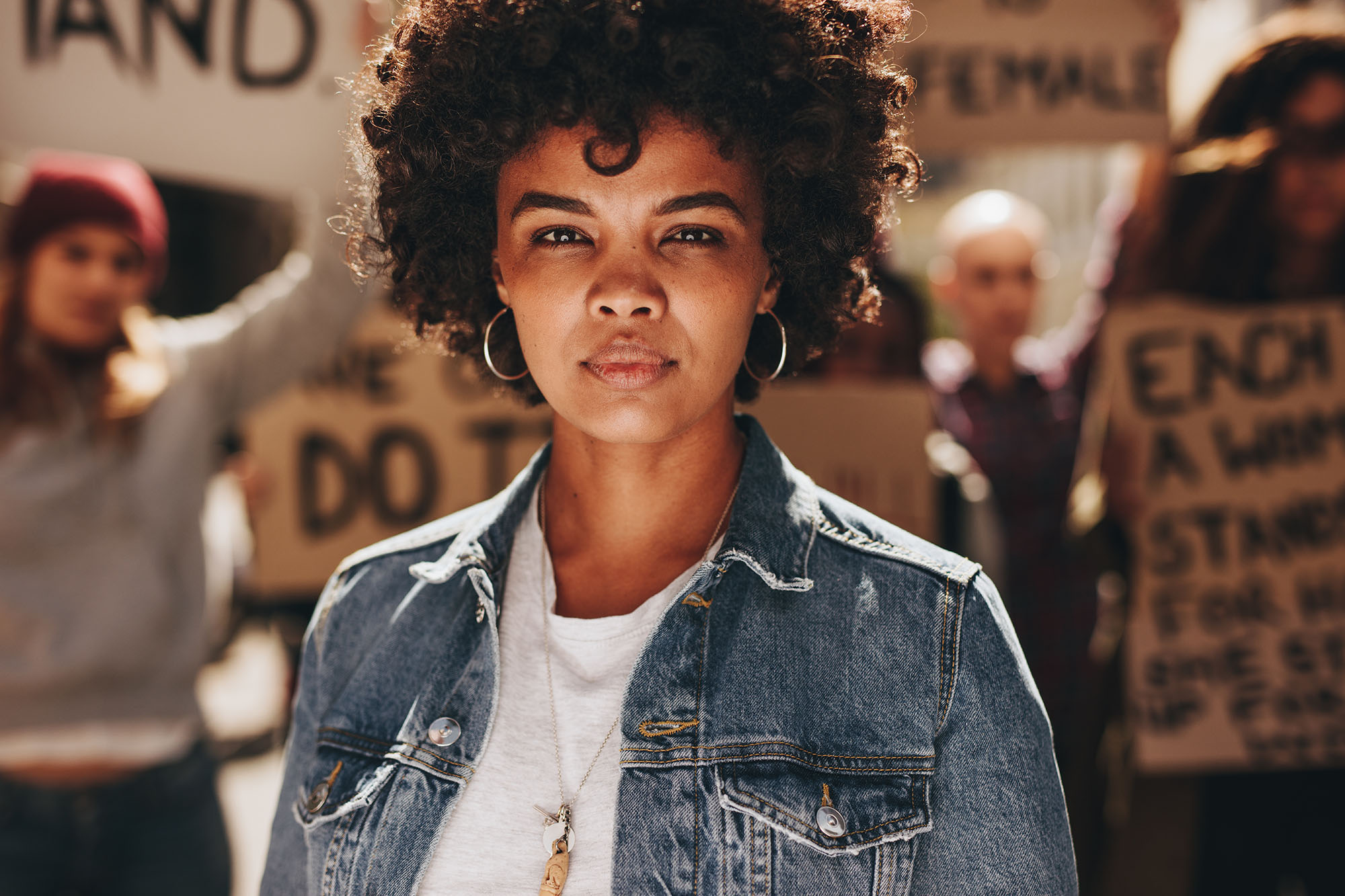 Three years ago, the hashtag #MeToo went viral and fueled a cultural reckoning leading millions of people to disclose sexual harassment and assault, many for the very first time. The TIME'S UP Legal Defense Fund emerged in January 2018 from this moment and connects working people, especially low-paid workers, with legal and public relations support for sex harassment at work.
Since, much progress has been made fighting sexual harassment in workplaces across the country. Many states have strengthened sexual harassment laws, expanding the legal definition of what qualifies as harassment, limiting the use of non-disclosure agreements, and requiring reporting and training. And the reverberations have extended beyond institutions to individuals, who are increasingly willing to report their own experiences of sex harassment and to recognize injustices imposed upon others. Since the launch of the TIME'S UP Legal Defense Fund, we have received more than 7,500 requests for legal help, more than 5,000 of which involved sex discrimination, such as sex harassment, in the workplace.
Yet for all these advances in the law and the public's understanding of sex harassment, our work is far from done. Too many people are still unsafe at work and too few employers are stepping up to protect them. These problems have been exposed and exacerbated by the challenges of the past year, including coping with the impact of COVID-19 in the workplace and ongoing and severe race disparities in our country.
We recently conducted a detailed analysis of the thousands of workplace sex harassment related requests for legal help that we received between January 2018 and April 2020. The purpose of our analysis was to look at what these requests for legal help revealed about the dynamics and trends of workplace sex harassment. Here's what we found.
Workers are facing retaliation for speaking out.  
More than seven in ten people who experienced workplace sex harassment and sought legal help from the TIME'S UP Legal Defense Fund faced retaliation. Retaliation can take many forms: contract workers being told there is no more work for them, restaurant and retail workers being assigned fewer shifts, and those on track for promotion finding them denied, to name just a few. Of those who experienced retaliation, the most common form mentioned was being fired; 36% of people reported being terminated. More than one in seven people (15%) we heard from were threatened with legal action, losing their job, or even physical harm if they told anyone about their harassment.
People experienced severe and recurring harassment, including physical abuse.
All too often, even at the highest levels of leadership, people dismiss reports of sex harassment as misinterpretations of verbal comments or jokes. But for more than one third of the people (36%) coming forward to the TIME'S UP Legal Defense Fund, the sex harassment they experienced involved physical harassment, sexual assault, or rape. Moreover, we heard from many people that the harassment they experienced was not an isolated incident (28%) or that their perpetrators had harassed multiple victims (21%). This means that if you hear about an incident of sex harassment, it is possible that it is just one example of a pattern of misconduct affecting this individual, and perhaps others, in a workplace.
The impact of sex harassment on people's financial and mental health is well-documented.
More than one in five people shared that workplace sex harassment negatively impacted their economic or financial well-being. Nearly one quarter of people who reported a negative economic impact said they had trouble finding another job. And nearly one in five people we heard from shared that the harassment had long-term negative repercussions on their mental health.
Workers are turning to their employers for help, but employers are not taking action.
Nearly two in three workers who reported sex harassment reported to their employers. But more than half of the workers (56%) who identified their perpetrator said they were harassed by someone they reported to at work—meaning harassment can become embedded in workplace culture. And yet employers are not holding harassers accountable. Nearly three in ten workers said that, after they reported harassment to their employers, nothing happened.
Our report highlights how workplace sex harassment creates lasting consequences for far too many workers. It is critical for employers to take harassment seriously and our hope that policymakers, advocates, employers, legislators and others will use our report to identify and implement needed changes to support survivors and respond to harassment at work. It's the future we deserve, and the future we're fighting for.