How Survivors Prevailed Against Dan Snyder and the Washington Commanders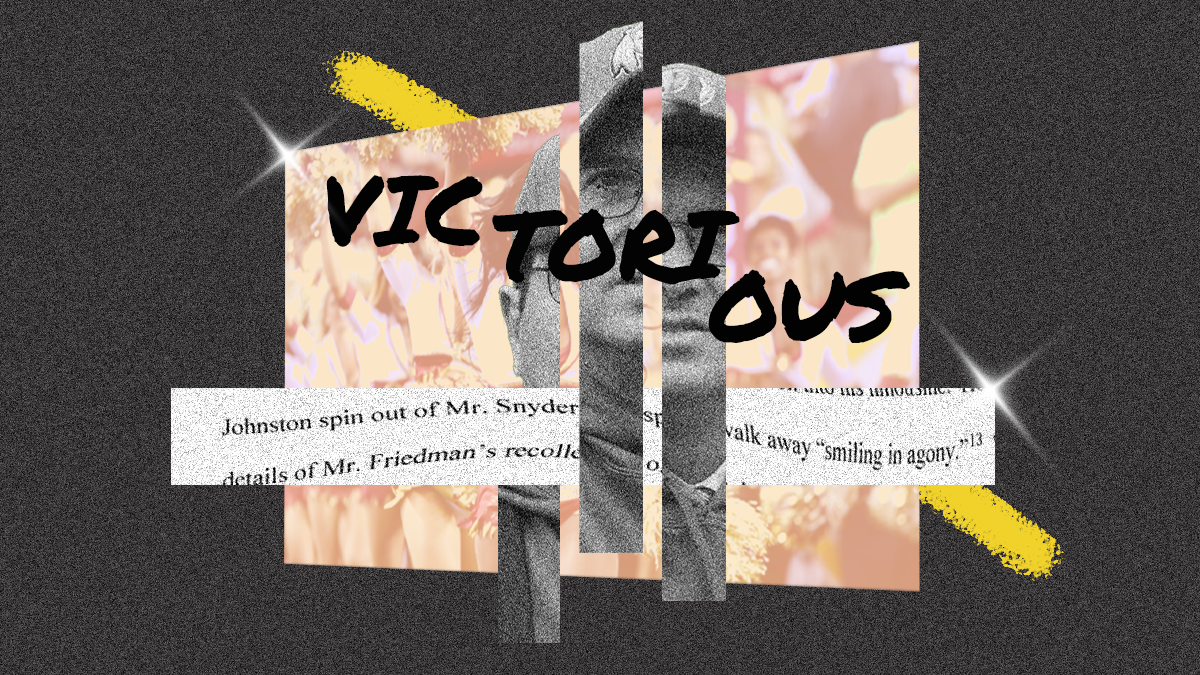 $6.05 billion dollars: That's how much the Washington Commanders franchise sold for—the most ever for an NFL team.  
But there's another number we at the TIME'S UP Legal Defense Fund think matters even more: $60 million, which is how much the NFL fined former Commanders' owner Dan Snyder.  
For sexually harassing his employee, Tiffani Johnston. 
At a team dinner, Snyder sexually harassed Johnston "putting his hand on her thigh and pressing her toward his limo." 
The recently published results of the NFL's 17-month investigation that resulted in this fine not only found that Snyder had sexually harassed Ms. Johnston but that the team had also withheld revenue they were required to share. And that throughout the entire investigation, Snyder had failed to cooperate.   
While the size of the fine imposed on Snyder is unique, Johnston's allegations, unfortunately, were not. Over the past few years, countless former Commanders employees have bravely come forward, despite well-founded fears of retaliation, with stories of sexual harassment, abuse, racism, financial misconduct, and a toxic work environment to which Dan Snyder contributed and cultivated. These stories include team executives requesting a video be made for Snyder that contained outtakes from a Commanders cheerleader swimsuit calendar—containing nude images of the cheerleaders filmed without their knowledge or consent. Not to mention the countless incidents of male bosses, colleagues, and players making unwanted sexual advances and sexually inappropriate comments about women employees' appearances. 
Through legal and public relations grants provided by the TIME'S UP Legal Defense Fund, we are proud to have supported some of these survivors in their efforts to fight back.  And these cases were not only about fighting for justice on behalf of former employees, but also pushing the NFL to hold Dan Snyder accountable and make clear that this kind of behavior will not be tolerated.  
In the words of attorneys Lisa Banks and Debra Katz, long-time members of our Legal Network for Gender Equity:  
We are proud of our clients' courage in coming forward publicly and working tirelessly to hold Mr. Snyder accountable. The public owes a particular debt of gratitude to Tiffani Johnston and our many clients who testified about the sexual harassment they endured on a daily basis working for the Commanders. Their testimony and subsequent cooperation with [the] investigation has conclusively rebutted Mr. Snyder's lies about the harassment and abuse that occurred and his role in perpetuating it. 
While we recognize the fine levied against Snyder could have been more significant—it amounted to less than 1% of the $6.05 billion sale—and we are disappointed that none of those funds go directly to the survivors, we still hope it foreshadows more change to come.   
This weekend marks the start of the Commanders' first season under new ownership, and what we hope will be a new era for the NFL—one where sex harassment is not tolerated and those who perpetrate it are held accountable. 
While not all cases supported by the TIME'S UP Legal Defense Fund are as high-profile as this one, no matter where you work, sex harassment is not okay—and you can fight back.  
 If you need legal help for sex discrimination or sex harassment in the workplace, reach out to us here:  https://nwlc.org/times-up-legal-defense-fund/legal-help-for-sex-discrimination-and-harassment/