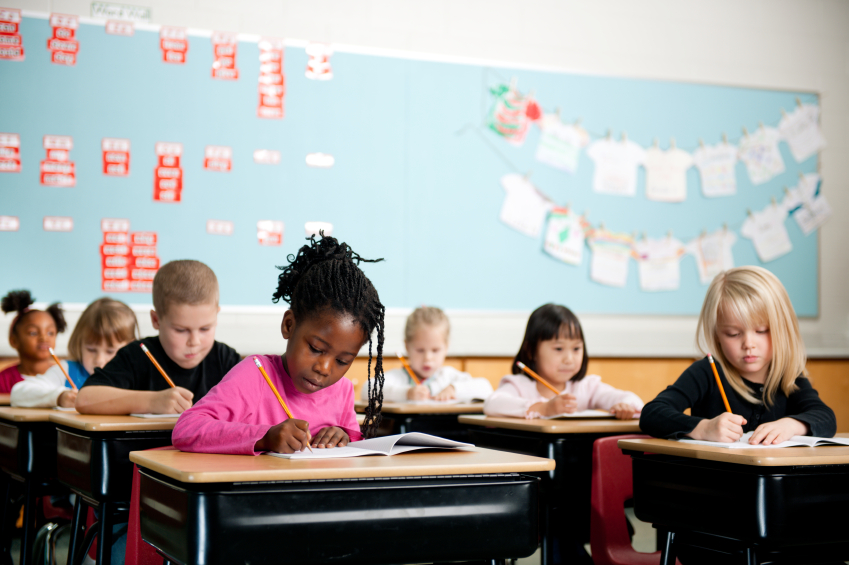 I know all too well the feeling of being asked to "turn down the sass." In my school days, my white classmates and occasionally my well-intentioned white male teachers called me by many of the stereotypes attributed to Latinas: fiery, angry, and my least favorite, spicy. This was even after I felt different enough that I had begun to code-switch to fit into my mostly-white classes. Still, I had a habit of saying whatever was on my mind without much thought for who wouldn't like it. And I dressed much less conservatively (in line with my Caribbean roots) than my white female peers.
Micro-aggressions aside, I was fortunate enough that I was never disciplined for my manner of speaking or dress like Latinas, and to a larger extent Black girls, are experiencing in schools today.
They're more likely than their white peers to be harshly disciplined because of vague offenses like "defiance" or because of what they're wearing. This stems from gender and race-based biases, some implicit. When I was a teacher, a conscious principle for me was to ensure that my girls, who are mostly Black, wouldn't feel the way I did, but feel valued and respected for who they are.
I remember bright and ambitious Aliyah*. We butted heads a lot. She'd roll her eyes, suck her teeth, and respond reluctantly or argumentatively when I called on her. She was also a leader, helpful and inquisitive. But both of our stubbornness delayed what should've been significant academic growth for her. And her removal from class wasn't an option for me. I found a great ally in her mom, who came to school to help me into a heart-to-heart with Aliyah after a few calls home weren't enough. I shared that I held her to high expectations in her academics, how much power I thought she held and that I wanted to recruit her leadership. That I admired her boldness and I didn't want to stifle that but just find common ground. To my surprise, after a long conversation, we did. We agreed on a nonverbal cue for her to give me when she felt down. Later, I'd simply nod and give her space. Neither of us noticed it until Mom observed, "y'all are too alike. Stubborn and too real." Truth. But I didn't often hear the things I said to Aliyah when I was a student.
I wasn't perfect. I made mistakes. I don't pretend that my school and I always did right by our girls. Girls with unidentified learning disabilities or severe trauma wrongfully suffered the brunt of suspensions. But moments like this gave me hope: it isn't like this for every girl but it should be. They deserve to be seen. And we can and must do better by them.
*Name changed