(Just) 10 (of a Million) Reasons to Watch the World Cup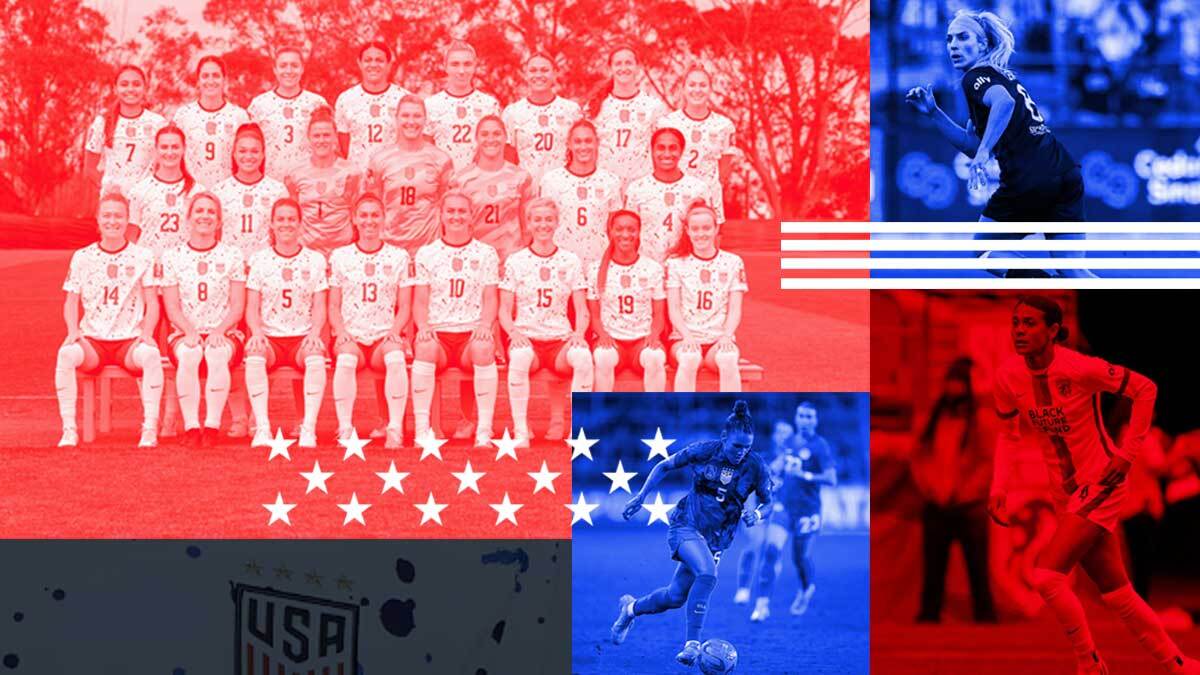 We, the numerous soccer fans here at NWLC, cannot overstate how much you—yes, you, whether you like soccer or not—should be watching the World Cup. A lot of people call it the FIFA Women's World Cup, but not us. It's just the World Cup because it's the best World Cup, and there are about ten bazillion reasons to tune in. Here are just a few:
1. Equal Pay! Equal Pay! 
During the final match of the 2019 World Cup, fans chanted "Equal Pay" from the stands, as a tribute to the bravery of the U.S. Women's National Team (USWNT), who had sued U.S. Soccer after they insisted that the women's team didn't deserve equal pay—despite, you know, winning WAY more than the U.S. men's team.
At this year's World Cup, everything is different. The U.S. Soccer Federation finally agreed to pay both the men's and women's national teams equally. However, while we're watching this World Cup, we must keep two truths in mind—that the U.S. women have blazed a path toward equality for women in soccer, but also that many of their colleagues on other teams are still in active disputes with their soccer federations, over hugely important issues from equal pay to practice conditions and even abuse.  
2. Moms Rule the World
As if being best-in-the-world soccer players wasn't enough, three members of USWNT also have the title of "mom." Crystal Dunn, Julie Ertz, and Alex Morgan personify the balancing act that mothers throughout this country have to do when navigating careers and motherhood. And something that male professional athletes don't have to contend with while at the heights of their careers. 
But thanks to hard-fought wins in USWNT's recent collective bargaining agreement (yay, unions!) … along with the trail blazed by the "OG" soccer moms… current and future USWNT moms have maternity and child care benefits that unfortunately far too many American moms do not have. While women can do it all, they shouldn't have to and that's why we're glad to see these incredible moms getting the support everyone deserves.  
3. Quest for a Third Consecutive World Cup Title
USWNT is already amazing—but now, they want to make history (again) by being the first team to win three consecutive World Cup titles !!!  
There's still a whole lot of tournament left, and anything can happen, but we'll be rooting for history to be made. From Catarina Macario to Christen Press to Mallory Swanson, the USWNT squad has been hit with serious injuries (don't get us started on the need for more research and investment in women's health). But really, nothing prepared us for the announcement that Captain America herself, Becky Sauerbrunn, would not be in Australia and New Zealand. As the leader she is, since the announcement Becky has been vocal about passing the baton to the younger players on the team—who she, and we, believe can still bring home that historic trophy for fans everywhere.  
4. Celebrating the Greats
The term GOAT (Greatest of All Time) gets thrown around a lot in sports but believe us when we say Megan Rapinoe of the U.S., Marta Vieira da Silva of Brazil, and Christine Sinclair of Canada all deserve the moniker.  
Need the data to back that up? Between them, they have scored more than 365 goals, with Marta scoring the most goals in World Cup history, and Sinclair scoring the most ever (man or woman) in international soccer. This is Marta's and Sinclair's sixth World Cup and Rapinoe's fourth. And their impact goes far beyond their athletic performance with each fighting for their sport, for equality, and for culture change off the field.  
5. The Next Gen
The USWNT 2023 Freshman Class is a dynamic group of players, four of whom were born in the year 2000 or later—with none of the freshman class being born before 1991. Before you scramble to schedule your Botox appointment after hearing this news, let's celebrate it!  
This new generation of talent is ready to take the baton being passed from the iconic OGs of the game we know and love. Players like Trinity Rodman who signed the biggest contract in National Women's Soccer League (NWSL) history upon being drafted; Alyssa Thompson who is only the fourth teenager in USWNT history to play in a World Cup—and skipping her prom to play in the NWSL; Sophia Smith who is the second-youngest player in USWNT history to score multiple goals in a World Cup game; and Naomi Girma who has shown unprecedented vulnerability and is the first player of Ethiopian descent to play for USWNT. 
6. Sinead Farrelly
Learn the name Sinead Farrelly.  
In September 2021, she came forward to share that when she was playing in the NWSL, her coach sexually abused her.
This year, at age 33 and after an eight-year absence from soccer, Farrelly trained her way back to the NSWL, and since then, she's been flourishing—playing with joy, creativity, and grit. So much so that the Irish National Team gave her a roster spot (she has dual citizenship), and she not only made her World Cup debut last week—but also started the game.
What Farrelly went through is unfortunately not unique in women's sports. Harassment and abuse thrive when power is unchecked, and the work to ensure a safe working environment for women athletes is far from over. But for now, we're excited to see Sinead Farrelly back on the field, in her element. 
7.
Watch for Katie
Naomi Girma, a defender for the USWNT, is playing at her first World Cup. But she's doing so in the shadow of losing her best friend and Stanford teammate, Katie Meyer, who died by suicide last year. In tribute to Katie, Naomi and several other USWNT players are using their platforms during this World Cup to launch a mental health initiative with Common Goal, which will offer support and resources to youth athletes. We'll be watching in support of Katie and all struggling 
8. Putting the World in World Cup
While the USWNT are the only team in our hearts, the World Cup does in fact comprise of teams from all across the globe. This year, a whopping eight whole teams will play in their first Women's World Cup: the Philippines, Ireland, Zambia, Haiti, Vietnam, Portugal, Panama, and Morocco… proving what we already knew: Women's soccer is good, popular, and not going anywhere! 
9. Women's Soccer Is Actually the Best Sport to Watch
First, the women… unlike the men… play the game HARD. No flopping, no dramatics, they just stick to the game. And off the field, the drip is unmatched. Whether it be a matching sweatsuit or a full Prada fit, the players come to play. And they don't just look good on the outside, they're truly good people you can feel good about cheering on (ahem, ahem looking at you men's sports leagues)!  
10. We Want More Fans!
Ever found yourself in a screaming match with a man at a bar about a game that's on? Just me? Well, with so much of the women's soccer fan base being women, it's easy to find comradery and to be welcomed into the fan fold.  
Please, seriously, join us!