Women's Rights = Workers' Rights (and Not Just on Labor Day!)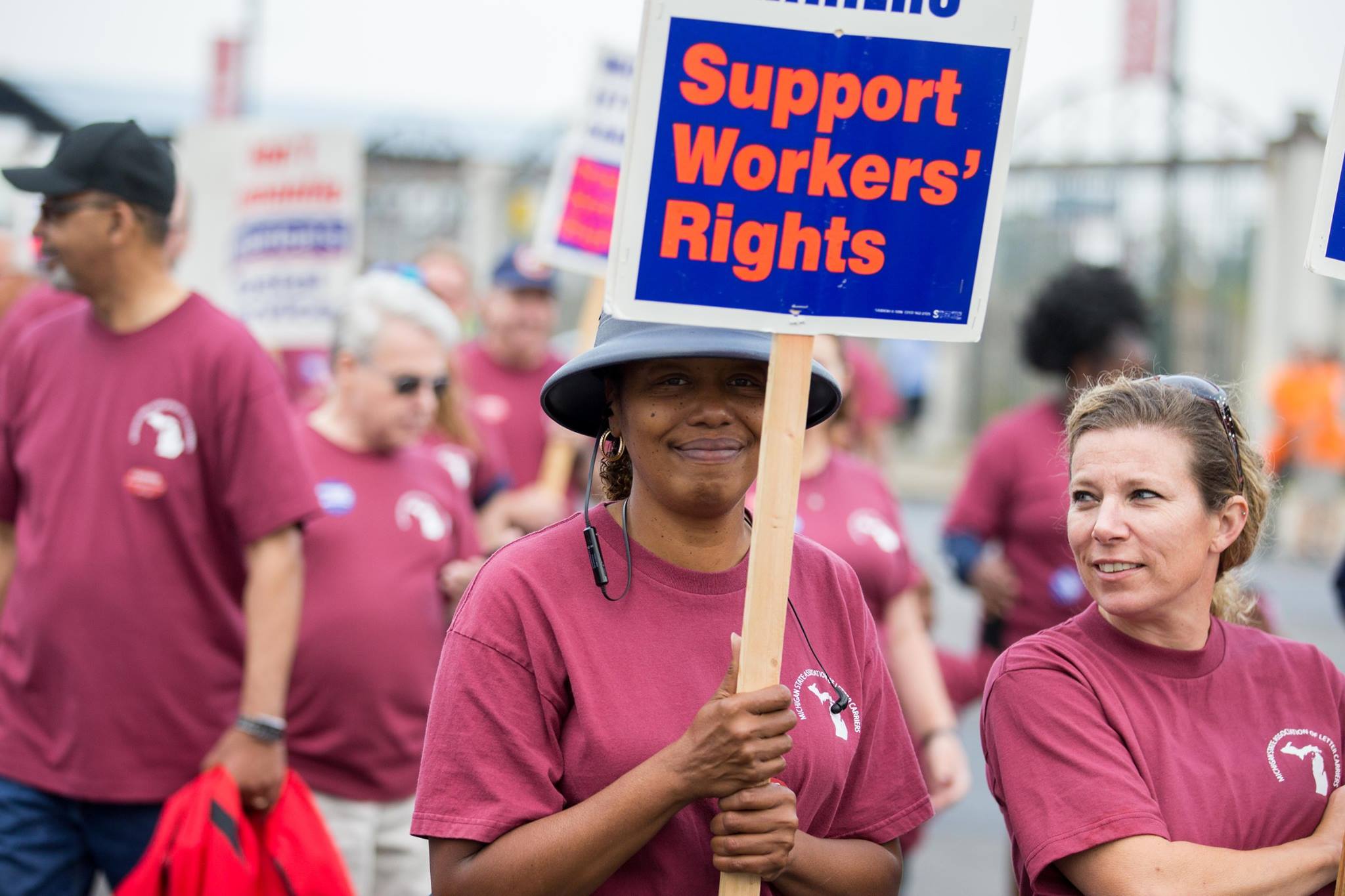 HAPPY LABOR DAY… to everyone except people who don't believe that women's rights = workers' rights!
Gather round internet, while I tell you a tale of my own personal development and growth. I come from a family that believes in access to birth control and abortion. In high school I interned at NOW-NYC and organized a bus to travel to D.C. for the 2004 March for Women's Lives. In short: I started as a women's rights activist.
Then, I joined the labor movement. I learned how the intentionally constructed and ever-growing gulf between the rich and the poor was to blame for so many horrors of our society. I became an ardent, "no war but the class war" kind of gal. I organized workers to go on strike against their abusive bosses, I went to law school to become a union lawyer; then I became a union lawyer. The labor movement remains my home and I still believe that we are all workers and fighting for rights as workers can unify us all.
But along the way, I forgot my gender justice roots. As a white woman in the labor movement, it was too easy for me to lose sight of the ways that sexism (and racism! And homophobia! And xenophobia!) can undermine worker organizing. The true meaning of solidarity, you see, is not limited to the class war.
At NWLC, I am proud to work at the intersection of workers' rights and gender justice. The policies we are advocating for ensure that all working people – including women – will have safe, healthier, and more just jobs.
Not only that, but as Sara Nelson said recently, "what we legislate, we don't have to negotiate." In other words, a stronger legal floor means stronger union contracts for all.
So what is it that NWLC is advocating for that will help all working people? Check out my non-exhaustive list below:
Even after Labor Day ends, I'm proud NWLC will keep fighting for working people and for the laws that let them and their families thrive.