Why You Should #StayWoke About the Bill That Could Take Away Your Health Coverage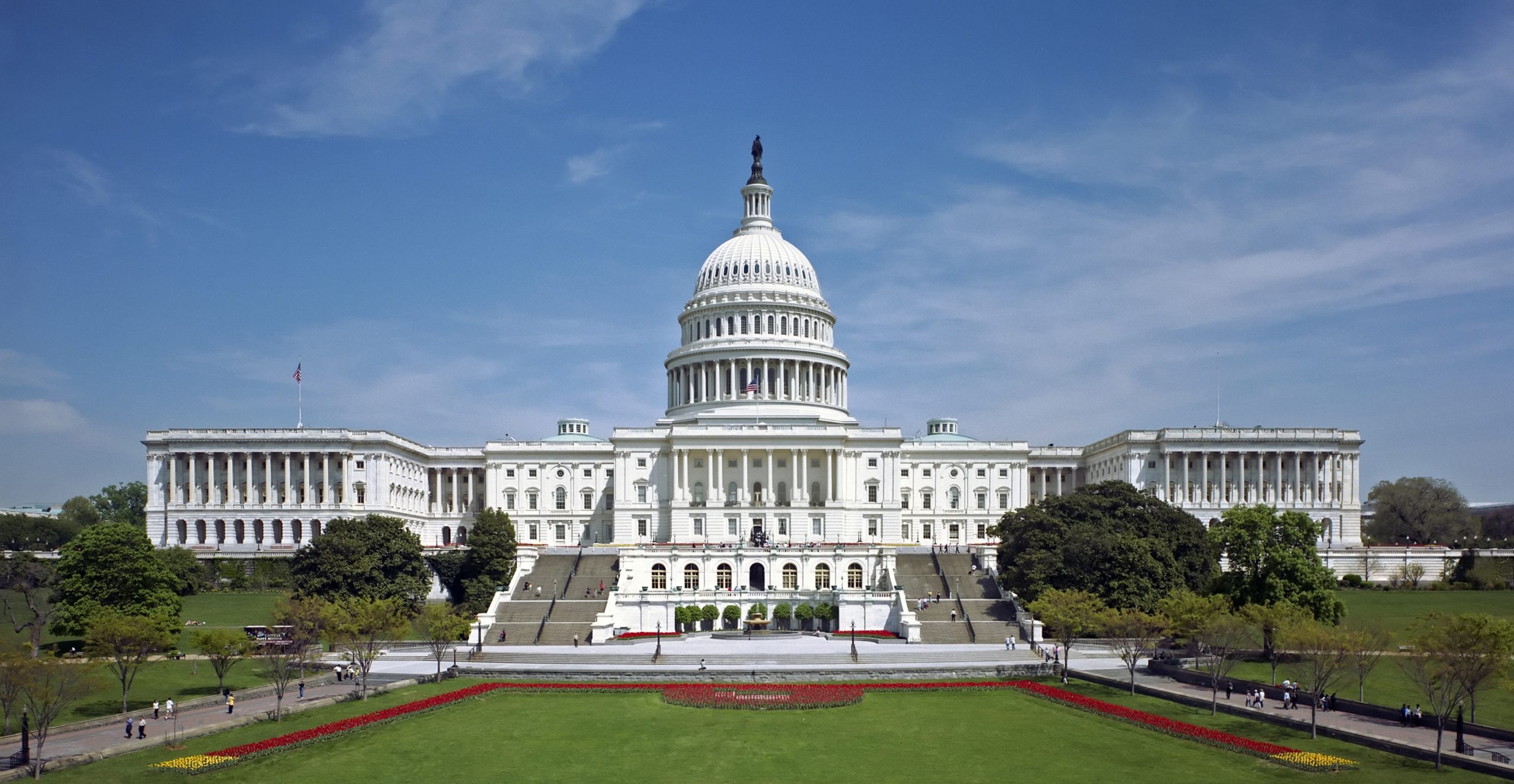 Wednesday night, around 2:00 AM, while you were probably sleeping, some members of the House of Representatives were busy steamrolling a proposal to dismantle the Affordable Care Act (ACA), known as the American Health Care Act (AHCA), through the House Ways and Means and House Energy and Commerce Committees.  Some Democratic members tried to slow down the process and protect critical health care:  for example, top-ranking Democrat Rep. Frank Pallone introduced an amendment to prevent the restructuring of the Medicaid program and Rep. Diana DeGette introduced an amendment to prevent defunding of Planned Parenthood clinics. But unfortunately those efforts failed and the proposal passed through the House Ways and Means and the Energy and Commerce committees after marathon hearings, including 18 hours in the Ways and Means Committee and 27 hours in the Energy and Commerce Committee.
Pushing the repeal bill through these committees is only the first step in what is a fast-tracked effort by some Republicans and the Administration to make good on the campaign promise of repealing the ACA.  The bill still needs to pass through the House Budget Committee before reaching the House floor for a full vote later this month. Are you awake yet? If not, we urge you to be more like many Democratic members of Congress Wednesday night—and wake up and #StayWoke!
This fast-track process is in sharp contrast to the process to craft the ACA in 2009 and 2010, which included 79 hearings in the House over the course of a year and 100 hearings, roundtables, and walk-throughs and 25 days of continuous debate in the Senate.
Ok, hopefully, you are awake now!
But the speed at which the ACA repeal bill is being pushed through isn't the only problem with it.
Not only would be the ACA repeal bill take away health care from about 15 million individuals, but it would be devastating for women's health. That's because, among other things:
It makes changes to the Medicaid program that would especially hurt women and their families given that women comprise the majority (56% nationwide) of Medicaid enrollees, including the 3.9 million women ages 18 to 64 who gained Medicaid coverage from 2013 to 2015. It would eliminate the ACA's state Medicaid expansion option, which has helped to fill a major gap in coverage for those women who were unable to qualify for traditional Medicaid, and also were unable to afford private insurance coverage.  It would destroy Medicaid as we know it by converting it into a per capita caps system, which would limit federal funding to state Medicaid programs and force cash-strapped states to make cuts to their Medicaid programs—either by cutting benefits or enrollment.  This threatens health important health coverage for the 1 in 5 women of reproductive age nationwide who are enrolled in Medicaid.
It includes a penalty for individuals who have a lapse in coverage for more than 63 days by charging them 30% more for premiums for an entire year. This penalty could disproportionately impact women who make up two-thirds of low-wage workers who may fall ill and miss work days because only 4 percent of low-wage workers have access to paid leave.  Missed work days means loss of critical income for low-wage workers who would be forced to make tough decisions between paying for necessities and paying premiums. This could also penalize part-time workers (1 in 5 who are women of color) who may miss premium payments due to financial constraints.  Imposing an additional penalty on those who miss premium payments due to financial challenges effectively bars them from re-enrolling in health coverage. This means that low-wage women workers could bear the brunt of this penalty and be deprived of health care coverage.  Not to mention that there are numerous scenarios under which an individual could lose continuous coverage, like losing a job, going back to school, choosing to pay for groceries one month instead of paying a premium, or an error by the health insurer. This continuous coverage penalty eliminates the ACA's guarantee of access to coverage.
It penalizes women who seek comprehensive health coverage that covers abortion by prohibiting them from using premium tax credits to purchase such plans. It also punishes small employers who want to offer their employees plans that cover abortion by making them ineligible for small employer tax expense credits.  The bill assures women that they still have the option of purchasing abortion-only plans . . . but, abortion-only plans do not exist on the health care market.
It includes a requirement that would also endanger women by requiring that married couples seeking tax credits to cover health coverage costs jointly file tax returns. This was an issue that the Obama Administration addressed after receiving public input that such a requirement could endanger women for whom joint filing is not practicable or safe—such as domestic violence survivors who are separated from their abusers who may not want to share new addresses or information or individuals whose spouses are incarcerated.
It eliminates cost-sharing payment reductions, which help to reduce the costs of deductibles, copayments, and other out-of-pocket expenses. Abolishing these reductions will take us back to a time when individuals were burdened with costs that undermined their access to health insurance care and coverage.  These additional costs will pose a particular burden for women who are already more likely to live in poverty, earn less than men, and are more likely to be employed in low-wage jobs. Before the ACA, cost barriers struck women of color hardest. Because of cost, almost a quarter of women of color (23%) were unable to visit a doctor (compared to 15% of white women). Latinas and Native American women were uniquely impacted, with 27% and 26% respectively not being able to visit a doctor because of cost. Increasing costs by getting rid of the reductions will prevent some women, particularly low-income women and women of color, from being able to pay for and access needed health services.
It allows age discrimination that will harm elderly women. The repeal bill promotes age discrimination by permitting issuers to charge older individuals up to five times the amount charged to younger individuals for coverage.  This disproportionately impacts elderly women—who generally live longer than men, have more health needs than men, and are more likely to live in poverty than elderly men. The bill also impacts younger women who receive less in the already limited tax credits, which are now rated according to age rather than income.
The ACA repeal bill is being pushed through by the Budget Reconciliation process.  Budget reconciliation is a congressional procedure that only requires a simple majority of votes (51 in the Senate) to pass Congress—this makes it a prime way to attack the ACA because it can be pushed through without bipartisan support.  What's key about the budget reconciliation process is that it can only include things that actually impact spending, revenues, or the federal debt limit.  So if you notice that the AHCA does not include provisions to repeal pre-existing conditions or to take young adults off their parents' health plans before age 26, be mindful that it's not because leaving these important protections in place is the right thing to do—but because these kinds of changes can't be included in a Budget Reconciliation bill.  Also, budget reconciliation bills can't be filibustered or blocked by a senator who opposes it and amendments are limited—both win-wins if you're trying to pass unpopular legislation—like a bill that would strip away health care and coverage from millions of women and jeopardize their health and economic security.
Thanks to all of the #StayWoke Democrats, including @FrankPallone, @RepBobbyRush, @RepDianaDeGette, @GKButterfield, @janschakowsky, @DorisMatsui, @RepYvetteClarke, @RepJoeKennedy, @RepDebDingell, as well as the great staffers who fought the good fight over the long hours!  We must all wake up and fight for what's at stake for women's health in this harmful repeal bill.