We Owe Our Teachers More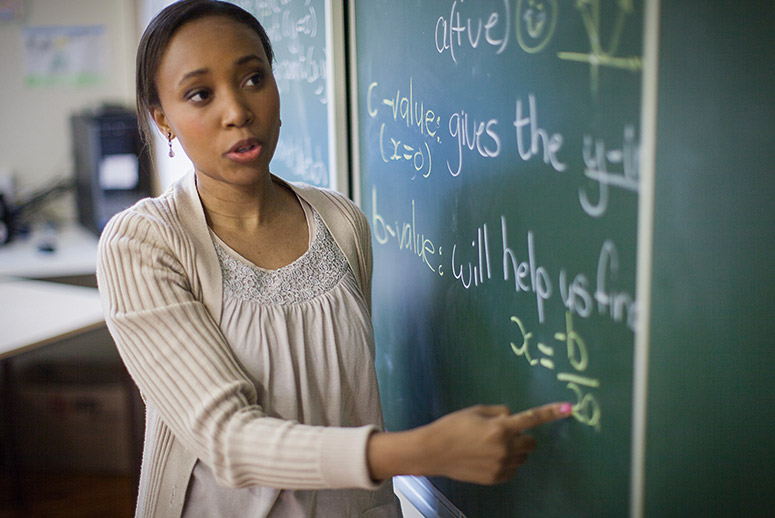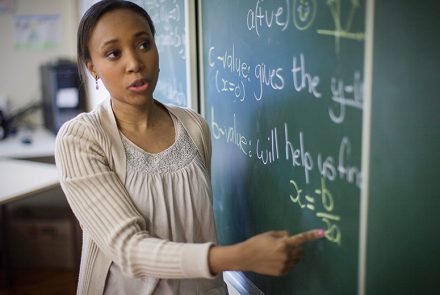 There is probably no harder job than teaching; it is the hardest job I've ever had. And for all of that work, it is often thankless. Teachers around the country enter the classroom every day and pour every thing they have into our children. It is emotionally, physically, mentally, and even financially  taxing. Yet, we don't give teachers enough praise and we certainly don't pay them enough for the tireless work they do.
Jobs data for February released this morning by the Bureau of Labor Statistics (BLS) and the report was better than expected. The economy added 313,000 new jobs in February and more than half (59 percent) went to women. This is good news for the economy and for women overall, but since the teaching profession is largely responsive to the economy, when the economy is doing well, our kids can pay the price.
The February jobs report indicates that the unemployment rate for women in the education field is pretty low. Women (2.6 percent) in education, training, and library occupations are unemployed at a lower rate than women overall (3.6 percent). What those numbers do not display is the drop in prospective teachers entering teacher training programs and the rate that teachers are leaving the field – resulting in a serious teacher shortage.
Teacher Shortage
The teaching profession took a big hit during the Great Recession and has not yet recovered. At the height of the recession, school districts everywhere were handing out pink slips and opting for larger class sizes. And while recent jobs reports indicate a continually recovering economy, the teaching profession can be seen as less appealing and there is a wide perception that the teaching profession is unstable. As a result, many districts are experiencing a teacher shortage.
In the 2015-16 school year, it was estimated that there was a shortage of 64,000 teachers in our nation's schools. Of the new teachers needed that year, only 75 percent of available teachers were qualified. As a result, over 100,000 classrooms are being led by teachers who are unqualified for their jobs. These classrooms are disproportionately in schools serving majority low-income students of color, making this a civil rights issue.
One key reason for the current teacher shortage is the staggering number of teachers leaving the classroom. We lose hundreds and thousands of teachers every year,  many of them are leaving before retirement age. Teachers leave for a number of reasons including poor pay and unsupportive working environments.
Not only are we losing teachers who are already in the classroom, but many students decide not to enroll in teacher training programs for some of the same reasons. The wage a teacher is paid compared to other jobs in a thriving economy can affect a student's decision to enroll in a teacher training program or a newly qualified teacher to enter the classroom.
We Don't Respect and Pay Teachers Enough
Low salaries and lack of prestige in the teaching profession pushes people into other professions. In Oklahoma, you can earn more working at a gas station than as a teacher. Teachers in West Virginia just ended a two-week strike to protest their poor treatment. Teachers in West Virginia earn an average salary of $45,622 a year; their salaries are ranked 48th in the country.
Of course, teacher pay isn't everything. So many people, like me, enter the classroom to work with children and to make a difference in their lives. But it couldn't hurt to increase the prestige of the profession by showing teachers respect, paying them their worth, and giving them the opportunity to earn a living wage.
 What this Means for Women
This isn't just a civil rights issue, it's a feminist issue. The issues affecting teachers are critical for everyone who cares about women. Women make up 78 percent of preschool through 12th grade teachers. Even though men are a small percentage of teachers, they out earn women in salary and retirement benefits. Women in the teaching profession even experience a wage gap. Nationally, among preschool through high school teachers, women make 84 cents for every dollar men make.
West Virginia is a case study in the power in organizing for women, the importance of unions for women, and the importance of paying teachers for the hard work they do every day in the classroom. Children depend on teachers every day to be in the classroom, we shouldn't force them to walkout. We should give them what they deserve. Children's future depends on it.