How to Really Honor Essential Workers This Labor Day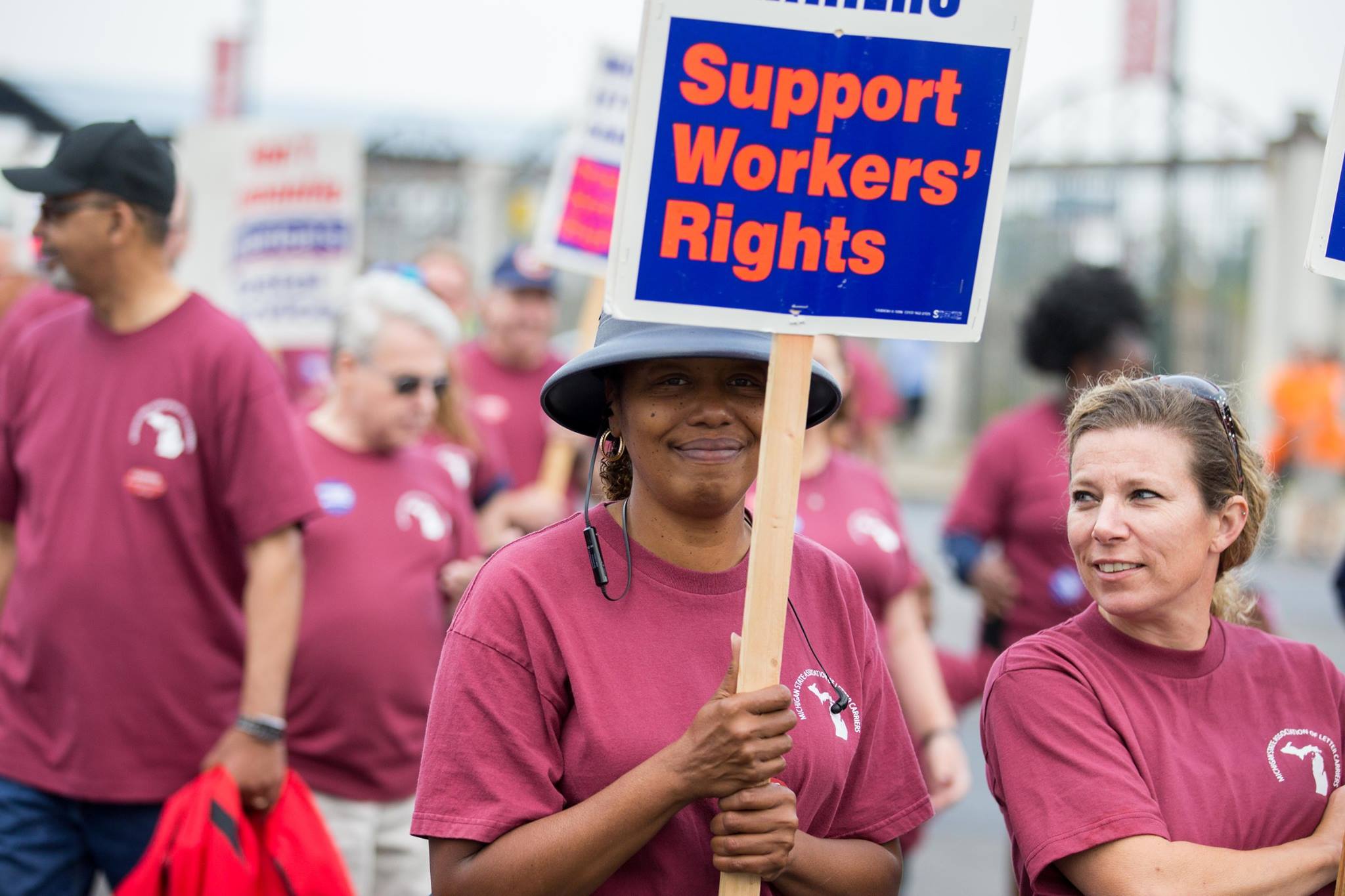 This Labor Day feels different for so many reasons. It is the first one my co–workers and I will spend as union members. The staff of the National Women's Law Center proudly unionized with the Nonprofit Professional Employees Union this spring, and NWLC management voluntarily recognized our union.  
While we still have to get over the hurdle of bargaining our first contract, I'm comforted that as we navigate the treacherous pandemic waters, we have a legally recognized mechanism to hold our management accountable if one of us is disciplined or fired unjustly—or if one of us is denied a needed COVID-related accommodation.  
Since April, over a dozen nonprofits have announced they are unionizing with the Nonprofit Professional Employees Union. That enthusiasm isn't just in our nonprofit bubble. Approval for unions in the United States is at the highest point in 17 years—at 65%. For women, that number rises to 67%, and for people of color, to 70%.  
It's no surprise that women and women of color especially understand the dire need for the workplace protections that a union can provide. Women have disproportionately suffered pandemic-related job losses: since February 2020, women have lost over 6.1 million net jobs, accounting for 53.2% of overall net job loss since the start of the crisis  Women are overrepresented in the front-line workforce, making up the majority of workers risking their lives to provide health care, child care, and other essential services—yet women are also more likely than men to be losing their jobs. Not only that, but Black, Latinx, and Native American people are also disproportionately facing unemployment and are contracting and dying from COVID-19 at higher rates than white people due to structural racism and sexism in access to health care and economic security. 
In short, it is the Black and brown women on the front lines as essential workers who most desperately need workplace protections, which unions can provide. Unionized workers are more likely to assert their right to a safe and healthy workplace. They are also more likely than non-union workers to have access to health benefits. Union workers make higher and more equal wages, which is especially critical when considering that six in 10 low paid workers in the United States are women.  
Last Labor Day, "essential worker" wasn't even in our lexicon. But in the last few months, COVID has made it impossible to ignore the reality that low-paid Black and brown working people keep our society and economy running. And while these essential workers keep us going, all our power structures are failing miserably at keeping essential workers safe—essential workers like Breonna Taylor, an EMT murdered in her home by police, or the millions left out to dry because the Occupational Safety and Health Administration  (the federal agency charged with keeping workers safe) has refused to issue any legally enforceable standards for COVID and workplace safety. Instead, OSHA has issued just *one* citation from the more than 5,000 complaints it has received since the pandemic began.  
This Labor Day, let us honor essential workers—not by calling them heroes but by fighting so they have the personal protective equipment they need to stay safe while they do their jobs, by ensuring they can organize without fear, and building an economy that respects human life over capital. Solidarity forever.