NWLC's March Madness bracket is jam-packed with powerful women from TV shows spanning past decades, but for me there was one glaring omission: Parks and Recreation's Leslie Knope.
Expertly played by real life goddess (and my imaginary best friend) Amy Poehler, Leslie Knope became America's favorite waffle-loving public servant and spoke to a generation of young women with dreams of careers in government and politics.  Leslie is ambitious, strong, and a powerhouse but is also flawed, vulnerable at times, and human. She's a multi-dimensional character who grows and evolves over the show's seven seasons.
It was sad to bid Leslie farewell as Parks And Rec came to a close this February, but her influence as a TV feminist icon continues.  Here's why she deserves to win the NWLC March Madness bracket:
She knows the feminist code: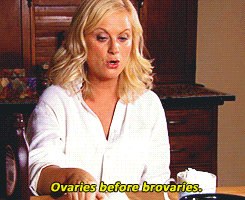 Uteruses before duderuses.
Her priorities for work-life balance are on point
She celebrates female friendships every day, but especially on Galentine's Day: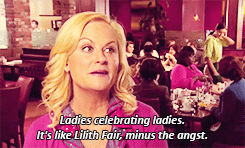 She builds up other women: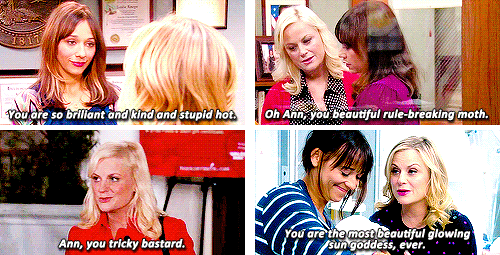 Leslie knows how to give a compliment, am I right?
She understands the importance of picking the right partner: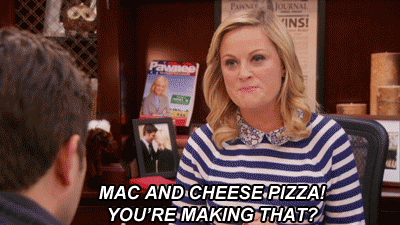 If Webster's dictionary doesn't already define "soulmate" as "a progressive champion of women's rights who makes mac and cheese pizza," it should.
She grows personally and professionally through mentorship…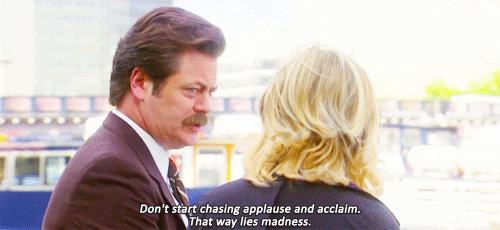 …and pays it forward by mentoring others:
— Example 1: She founded the Pawnee Goddesses when the all-boy Pawnee Rangers turned away a little girl:
Bonus points for feminist puns.
–Example 2: Leslie's longtime encouragement and mentorship of April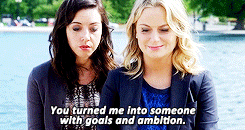 She's an advocate for sex education: 
She shut down men's rights activists by saying what we've all wanted to say: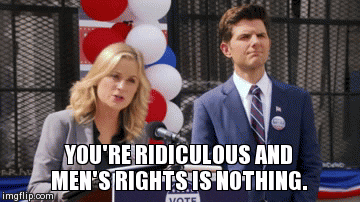 #MicDrop
She tells it like it is when asked if women can "have it all":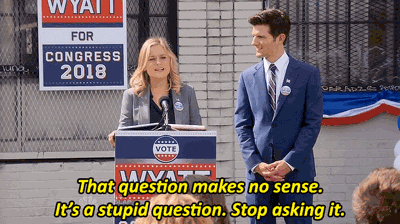 She followed her dream of running for office: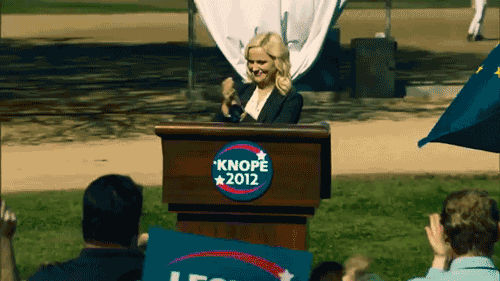 KNOPE WE CAN.
And moved on to bigger and better things when that didn't work out: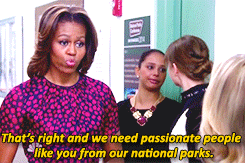 The citizens of Pawnee may not have recognized how lucky they were to have her on the City Council, but with the First Lady on her side, Leslie's doing just fine.
She came to DC and gave even the toughest politicians a run for their money: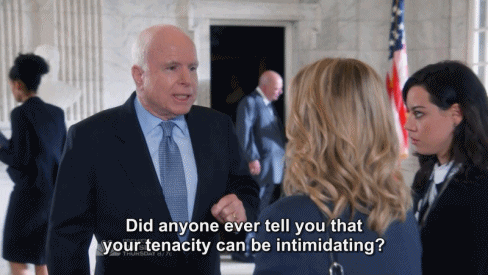 In short, Leslie's an inspiration to us all (including herself):   
Join the write in campaign to vote KNOPE 2015 in the NWLC March Madness bracket! Vote here, and write Leslie's name in the "write-in candidate" section.