Black Women Built That: Sharon Shelton and Combining Trauma-Informed Advocacy and Racial Justice for Californian Youth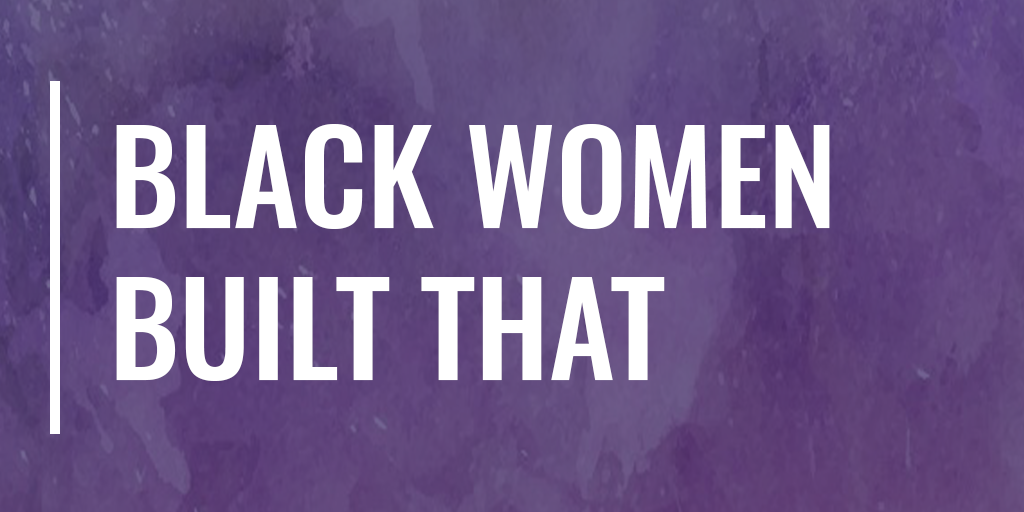 The TIME'S UP Legal Defense Fund granted 18 Outreach Grants last summer to incredible organizations doing know your rights trainings and educating workers around sexual harassment and the rights they have. This Black History Month, I wanted to interview one of our amazing leaders dedicated to doing this type of outreach work. Sharon Shelton is the Vice President of Empowerment Services for the YWCA Greater Los Angeles. She has had several positions in her 24 years with the organization. In her current position, she has expanded the Empowerment Services Department to 100 staff, interns and consultants impacting more than 100,000 individuals and groups in four distinct program areas: Early Childhood Education, Senior Engagement Services, Sexual Violence Intervention & Prevention, and Workplace Development.
…

Being raised in South Los Angeles, California, gender and racial equity have been a priority for Shelton and her family. Sharon Shelton is one of four of Dorothy's Daughters (Dorothy Shelton) and is an identical twin. Her sisters and she formed a bond that remains close today. Although very shy as a child, she wanted to use her voice to advocate for herself and others. Shelton mentions that in high school, she began to pursue her dream as she joined student council. In college, she continued by taking a public speaking class. Shelton recalls that as she was called to the podium for her first speech, she froze and left the room. She told herself outside the classroom that she could do it and reentered the classroom and asked the professor if she could start over. Shelton completed the presentation and selected Speech Communications as her major and graduated with a Bachelor of Arts. She states that although school was hard as a student bused outside her community, she excelled in graduate school with a focus on Mediation and Conflict Management and received her MA degree.
During her college years, Shelton had the opportunity to travel the world, Europe, Africa, South America, and within the United States. She explored Atlanta, GA to visit Martin Luther King's childhood home and the Southern Christian Leadership Conference (SCLC). After graduating from college, she was employed with the Los Angeles Chapter of SCLC working in the Rosa Parks Rape Crisis Center. Shelton states that the Rosa Parks Center is where she found her voice and became a true advocate! She conducted training sessions for the community, responded to calls 24 hours a day to meet survivors of sexual violence at the hospital and court. Shelton recalls, "this work although fulfilling was exhausting and traumatic, it was difficult at times to process the trauma." That was when she began to implement a trauma-informed model for staff and began self-care, but it was not easy. There were times she thought about changing jobs. Shelton shares that often in the middle of the night when called out to meet a survivor, she thought to herself "Can I do this?" Once she got there and interfaced with the survivor, she told herself "Yes, I can." She mentions that "it's always been imperative for me to advocate for our most vulnerable, women of color and specifically Black women."
When working at the Rosa Parks Center she wanted to meet Rosa Parks and heard she was traveling to Los Angeles. Shelton called her manager over a dozen times and was told that Rosa Parks would visit the center if she would stop calling. Shelton recalls, "the evening Parks arrived I was facilitating a volunteer advocate class and told the class I was expecting [Parks] and that Rosa Parks wound not stay long." She waited for her idol to arrive and she did! Shelton remembers how "[Rosa Parks] sat down with us and told us about the movement and her advocacy efforts to support Recy Taylor, a Black woman raped by six White men on September 3, 1944." The most extraordinary part was that Shelton spoke with Rosa Parks about her internal struggle; Shelton was torn asking herself if she should work in the Violence Against Women field or Racial Justice. Rosa Parks told her that Shelton should not pick one but both, they, in fact, went together.  This opened the door for her and was drawn to the YWCA Greater Los Angeles because of its mission to Eliminate Racism and Empower Women. "I saw this as the answer to my conversation with Rosa Parks."
Combining her learned skills of using her voice and passion in college and at the Rosa Parks Center with how she learned new systemic ways to advocate while at the YWCA Greater Los Angeles, she has learned how to use her power with her voice to be an agent of change. When asked what stands out most when looking back at her life, she answered: "my evolution stands out, that shy little girl from South Los Angeles is now a Commissioner and a Vice President."  Shelton shares that as a woman of color she has felt challenged at times, not from within but by others who didn't value her evolution and Shelton as a woman of color. Shelton states that the benefit of being where she is now is "helping others to evolve! To be able to continue to travel the world and continue my bond with my biological sisters and my sisters in the movement."
During Black History Month, we honor those Black men and women who came before us and paved the way, those who are currently continuing to fight for our rights, and the future generations who will hopefully see a more just world. That is why representation among leadership roles matters because "[Shelton] saw Rosa Parks as a leader, growing up [she] needed to see women as leaders. When Rosa Parks told [her], [she] could be a leader [she] believed [Parks] and sought out to be a leader." Shelton gives back to her community by volunteering with her community and believes in supporting her community financially as well.
…
Thank you, Sharon, for sharing with us your incredible story and for all the amazing work you do for your community and women of color.