Victory! Obamacare IS the Law of the Land
The Affordable Care Act (ACA)—also called "Obamacare"—IS the law of the land.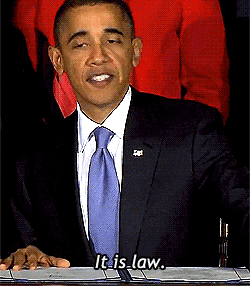 Last Friday, the leaders in the House of Representatives pulled the ACA repeal bill that would have stripped coverage from 24 million individuals—and we can appreciate knowing that women have the ACA's protections, including:
The ACA not only helps to promote women's health and well-being, it also supports their economic security, ensuring that they have access to affordable coverage that helps them to pursue educational and career goals.  The great features of the ACA are worth celebrating!


The ACA truly changed the landscape of women's health coverage.  We must remain vigilant to preserve the gains in coverage and protections against discrimination included in the ACA!