Will Democracy Keep Black Girls Safe?: The Counseling Not Criminalization in Schools Act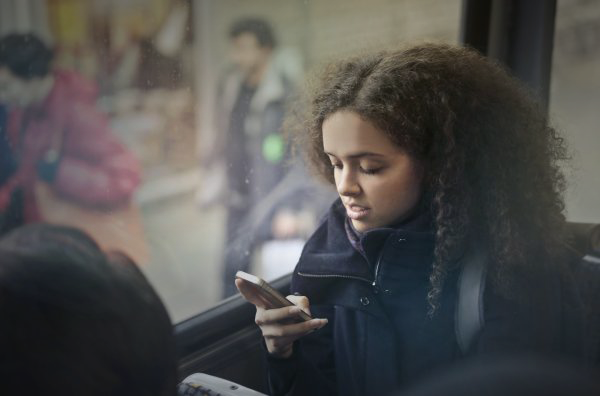 Police were first stationed in U.S. schools was around 1948, to intimidate Black students who integrated what were once all-white schools. Unfortunately, school-based police still play a similar role today. The increase of police officers placed in schools these last 70 years has led to higher rates of arrests for normal, childlike behavior, not for criminal activity. In 2019, the FBI released data showing nearly 30,000 children under the age of 10—disproportionately Black children—were arrested in the U.S. between 2013 and 2017 for things like throwing a ball at another student while playing dodgeball and flinging spitballs. Yet, there is no conclusive evidence that school-based police actually decrease school shootings or otherwise make schools safer. 
To shift federal funds away from law enforcement and to evidence-based and trauma-informed services, Senators Christopher Murphy and Elizabeth Warren and Representatives Ayanna Pressley and Ilhan Omar introduced the Counseling Not Criminalization in Schools Act (S.4360, H.R. 7848) in July 2020. This bill offers simple but effective ways to achieve this goal: 
This bill would ban the use of federal funding to hire school-based law enforcement.
Why this matters: This schoolyear, the Office of Community Oriented Policing Services (COPS), a branch of the Department of Justice, bragged about giving over $50 million to primary and secondary schools to implement "safety measures" like coordinating with and training local law enforcement officers to be on school grounds. Yet, time and again, research has shown school-based police create fearful learning environments—especially for Black children. Rather than spend federal dollars on criminalizing children, this bill urges lawmakers to instead invest these millions in mental, emotional, and social supports that are proven to help children succeed in school. 
Th

e

bill will create a grant program to

 give funds to school districts that choose to end their contracts with local law enforcement 

and 

hire support staff like nurses, counselors, social workers, and mental health professionals

.

 
Why this matters: Millions of children attend schools that have a police officer but no basic support like a nurse, counselor, or social worker. This is particularly true in schools with high populations of Black and Latinx students—who are more likely to experience social and economic circumstances that may affect stress and anxiety levels like: Trump's anti-immigration policies; the nation's reckoning on race; and the pandemic's disproportionate toll on Black and brown families. Now more than ever is an ideal time for the federal government to incentivize schools to invest in resources that demonstrate how every student deserves care and support, no matter their background. 
The bill encourages schools to

use grant funds to

adopt positive, trauma-informed, and evidence-based services for students

.

 
Why this matters: Zero-tolerance policies and other harsh disciplinary practices are still popular in schools across the country, even though they are more likely to funnel Black and brown students into the school-to-prison pipeline and/or increase their likeliness of dropping out. Instead, schools should focus time and resources on efforts that are proven to be effective, like mediators or restorative justice programs to resolve student conflicts. Restorative practices include evidence-based methods that allow educators to hold students accountable for their actions while offering them a chance to heal, be listened to, and build community.  
The bill encourages schools to use grant funds to provide professional development to teachers and administrators on fostering safe and inclusive learning environments.
Why this matters: Studies show that teachers are just as likely to have implicit biases against Black and brown children as any other adult. They also show that schools with stronger bias against Black people among teachers are more likely to have lower test scores and higher rates of suspensions for Black students. Professional development can prompt educators to decrease school-based arrests by, for example, not calling police to intervene in minor discipline matters. Resources dedicated to training teachers to counteract their biases and use trauma-informed practices instead will help create safe spaces in schools for all children.  
Our schools must replace practices that see students as criminals with practices that treat students as children who need basic support to grow into confident adults and leaders. This why lawmakers should pass the Counseling Not Criminalization in Schools Act when it is reintroduced during the 117th Congress. 
***** 
This is the third part in a series highlighting actions Congress can take to make schools better, safer, and more inclusive for Black girls. Read our previous post on the Ending PUSHOUT Act.