We Sued the Trump Administration and Won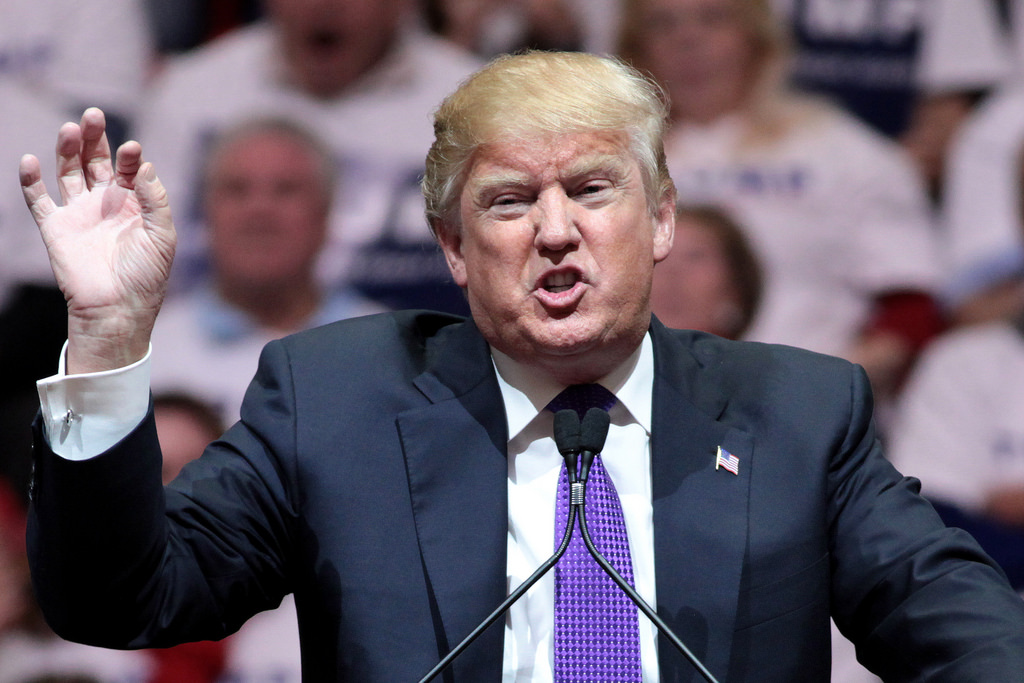 Victory: On February 28, 2022, the district court denied the defendants' motion to vacate the summary judgment decision, closing the case and keeping the decision in place. The court declined to vacate its decision on the ground that the defendants' voluntary compliance with the court's orders had mooted their appeal of the summary judgment decision. With this decision, NWLC and our partner Democracy Forward secured one last victory for equal pay.
Update 10/5/21: In September 2020, the defendants filed a motion asking the district court to vacate its March 2019 decision, which found that the Trump administration broke the law when it stopped its pay data collection. NWLC opposed the motion to vacate and briefing was completed in October 2020. The parties continue to await the court's decision.
Update 10/29/19: In its October 29, 2019 ruling, the federal court has required the Trump Administration to continue pay data collection until the collection rate meets the appropriate percentage as argued by NWLC. The court will also be monitoring the Trump
Administration through required status reports to ensure that it follows through on these collections until at least next February 2020 to ensure compliance.  This is another victory for pay data transparency – a critical tool in our fight for pay equity on the basis of sex, race and ethnicity.
Update 10/11/19: On Friday, October 11, 2019, NWLC along with our co-counsel, Democracy Forward, and our co-plaintiff the Labor Council for Latin American Advancement (LCLAA), filed a response to the Government's appeal of our win to the D.C. Circuit Court. The two issues on appeal are: whether NWLC and LCLAA were essentially, harmed enough by the Government's failure to collect pay data in order to bring this kind of case and whether the Court's requirements to make sure that the Government complied with the Order when we won was appropriate under the circumstances- namely the Government's failure to implement pay data collection in a timely manner as required following the Court's ruling.
Notably, the Government did not appeal whether it had to collect pay data for a two year period as the lower Court required and the Plaintiffs are pleased to report this collection is now well underway.
Related, and unsurprising however, is the Government's recent announcement that it intends to end this kind of pay data collection, following the collection these two years of data collection.
*     *     *
The more information you have about a problem, the more likely you will be able to craft a solution to fix it. That's especially true for workplace pay inequity. It would be much easier to close discriminatory wage gaps if we had more information about pay disparities by sex, race and ethnicity. But in 2017, the Trump administration blocked an important Obama-era equal pay data collection initiative that required large employers to report pay data by race, ethnicity and gender and job category. In response, the National Women's Law Center sued the Trump administration – and last night, we won a huge victory when a federal district court judge ruled in our favor and said the administration broke the law when it stopped the pay data collection. This is a major victory both for equal pay and for holding the Trump administration accountable under the law. NWLC celebrates this victory with our co-counsel, Democracy Forward, and our co-plaintiff the Labor Council for Latin American Advancement (LCLAA).
The Problem of Pay Inequity
I have experienced the unfairness of pay inequity. My white best friend was paid more than me in our first jobs at a Chicago seafood restaurant, even though we were both the same age with the same skill level and new to the workforce. It wasn't until I was given a slight raise after a couple of months, and she wasn't, that we both realized that she had been getting paid more than me all along. Because we don't like to talk about pay, and because some employers prohibit talking about it, it's hard to detect pay discrimination, and even harder to challenge it. That's why the equal pay data collection is so vital.
Big Surprise, the Trump Administration Blocks an Equal Pay Initiative
To address this kind of pervasive pay discrimination, pay secrecy and longstanding gender and racial wage gaps, several years ago the Obama Administration — through the leadership of the EEOC and the Department of Labor and after years of advocacy by NWLC and like-minded organizations — came up with a plan.
For years, large private employers and federal contractors had already been reporting workforce demographic data (like sex, race, and ethnicity by job category) to the EEOC using a form called the EEO-1. After a multi-year process that involved studies and two rounds of public notice and comment from stakeholders, the Obama administration proposed that large employers should use the EEO-1 to also provide the EEOC with pay data by race, national origin and sex and job category.
This pay data would be helpful in so many ways. First, by collecting and reporting the data, employers would be encouraged to conduct a self-audit and correct any pay disparities, and proactively change their pay practices and structures. Without pay data collection, employers can simply state they are an equal opportunity employer with little chance of being held accountable. Second, the agencies charged with addressing workplace discrimination, EEOC and OFCCP (which oversees government contractors), could use this information to look for trends and strengthen enforcement efforts. Having served as an EEOC attorney for 15 years, I saw the agency use these EEO-1 reports in important ways even before the pay data piece was added. The EEOC could also publish publicly available reports based on its analysis of pay data to show patterns in industries or geographic areas.
The Obama administration, through the Office of Management and Budget (OMB) approved this pay data collection initiative in 2016, and employers were required to start reporting in March 2018.
That's when the story takes a turn. As we know, the Trump administration has attacked and rolled back rules in critical areas – civil rights, the environment, reproductive health, disability related protections, and many more.  Indeed, NWLC has brought various legal challenges regarding this administration's stripping away of rights including, for example, when it removed Title IX guidance that provides protections for survivors of sexual harassment in schools and when it created harmful and discriminatory rules to undermine the Affordable Care Act's birth control benefit.
And here, in August 2017, without any public notice or opportunity to weigh in, the Trump administration – through OMB – blocked the pay data collection, claiming, without any explanation, that it was "unnecessarily burdensome."
Judge to Trump Administration: You Can't Do That  
In response, NWLC and our litigation partner, Democracy Forward, and our co-plaintiff, the Labor Council for Latin American Advancement (LCLAA) fought back by filing an Administrative Procedure Act lawsuit in November 2017 in federal court to say, in a nutshell, that's not how the law works. An agency can't approve a rule after years of process, study, rulemaking and public comment, and then suddenly say, we don't feel like doing that anymore, without any credible explanation.
And the court got it! The D.C. federal district court judge, Tanya S. Chutkan, concluded that the various so-called "reasons" that the Trump administration came up with for blocking the pay data collection simply "rang hollow." OMB failed to justify its stay of the pay data collection and offered no explanation of the change in circumstance or good cause as required by the law. In its opinion, the court gave us the following gems:
Courts do not defer to an agency's conclusory or unsupported suppositions.
An agency cannot simply rely on the speculation of commenters. Instead, the agency must conduct a critical examination of comments on which it relies.
The government's position rests on hyper-technical formatting changes that have no real consequences for employers.
The revised pay data collection had been in place for almost a year by the time it was stayed. … [And so,] affected entities were on notice that the stay could be withdrawn at any time.
In short, the court threw out the stay and reinstated the pay data collection.
But Wait, There's More
The person at OMB who approved the rollback of the pay data collection was Neomi Rao, now a nominee for the Court of Appeals for D.C. Circuit — to fill Kavanaugh's seat no less. The fact that the court found the government acted illegally in staying the pay data collection should give serious pause to senators considering Rao's nomination. NWLC is on record stating our strong objections to allowing Rao to join the bench, and personally, I joined 73 other South Asian American women lawyers, law professors, and survivor advocates to express our deep concerns with Rao's record on the environment, gender justice, and affirmative action.
Final Take-Aways
In practical terms, this decision means that large employers will have to provide pay data to EEOC by May 2019 along with their yearly EEO-1 reporting. As the court noted, companies have been on notice for years now that this requirement was coming so they should be more than ready to comply.
And the fight for equal pay and pay data collection isn't over, whether in Congress or in the states that continue to strengthen their equal pay laws, including employer reporting of pay data.
The court's decision that the administration acted illegally to stay the pay data collection is not only a huge victory for equal pay; it sends a powerful message that this administration isn't above the law.