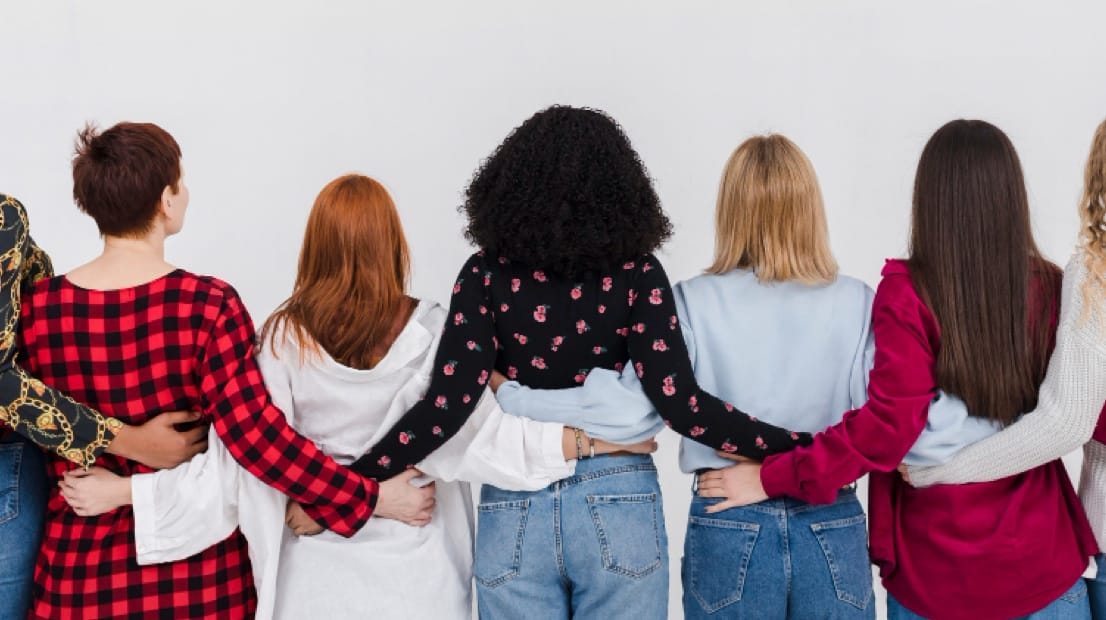 July 15th, 2022
Dear Senators:
In the wake of the Supreme Court taking away the constitutional right to abortion, and on the heels of a pandemic and she-cession that has gutted women's economic security, women – especially women of color, LGBTQ people, disabled women and immigrant women – are facing historic attacks that risk setting back progress for gender justice by a generation.
Over the course of the pandemic, women have been over-represented among essential workers, unemployed workers, and unpaid caregivers who struggled to balance work with caring for children and family members. Two years later, over 826,000 women – disproportionately mothers and caregivers – have not yet returned to the labor force. The American Rescue Plan was a lifeline, helping millions of families make ends meet, stabilizing our collapsing child care sector, and investing in emergency public health measures. But it was not designed to address the underlying conditions that left us so vulnerable to the pandemic in the first place and which, left unaddressed, will result in a fragile and unequal economy for women and the families who depend on us.
Already in the face of rising prices, women are making difficult decisions every day at the grocery store, gas pump, and when paying for other necessities. We have combed the aisles for baby formula and tampons amid shortages. We are struggling to find the child care and home care we need to be breadwinners for our families, even as the women – overwhelmingly women of color – who work in child care and home care are paid poverty wages for their essential work. We feel intensely the impacts of climate change and gun violence. The recent death of over 50 migrants in San Antonio, including immigrant women and youth, further demonstrates that immigrant women face limited  pathways for asylum and safe migration And now we have just lost the federal right to abortion, which means many of us will likely have to travel through multiple states to access care or be forced to carry a pregnancy against our will – all without paid family and medical leave or paid sick days.
The bottom line: women and girls are not healthy, nor safe. We are not OK. And we will not silently watch as a generation of gains for women and families are dismantled. We write to urge you to use your leadership, your voice, your votes, your action to fight for women.
There are several things you can do right now, this year, to show up for women and girls in this moment:
Fight for our right to abortion, birth control, and all reproductive health care. That means final passage of the Women's Health Protection Act, the EACH Act, the MARCH Act, eliminating all other federal restrictions on abortion and robustly funding reproductive health care without harmful riders.
Recognize that our unpaid and underpaid care work is the backbone of our economy and show us that you care about women's jobs. Absent investment in reconciliation, the child care sector faces dramatic funding cliffs in FY2023 and FY2024 that will once again leave the industry on the brink of collapse, pushing more mothers out of the labor force. Enacting the bipartisan infrastructure package without investments in our care infrastructure will cut off pathways for many women to fill these jobs, while leaving the home care and child care workforce – over 90 percent of whom are women and majority women of color – holding up our economy on poverty wages. Fighting for us means insisting on an economic reconciliation package that includes robust funding for child care and home care.
Fight for our right to a safe and healthy pregnancy. That means prioritizing passage of the Pregnant Worker's Fairness Act, which enjoys overwhelming bipartisan support. It would be an appalling missed opportunity not to ensure that pregnant workers who need reasonable accommodations at work can receive them, so they are no longer forced to choose between a paycheck and the health of their pregnancy.
Fight for our access to health coverage and address existing health inequities in the next reconciliation package by including the black maternal health investments in the House-passed Build Back Better, extending the ARPA ACA Premium Tax Credits which will help keep down rising costs for women and families and addressing the Medicaid coverage gap which keeps over 800,000 women of reproductive age uninsured.
Fight for mothers, caregivers, and the families who depend on us. In addition to child care and home care, this means fighting for a fully refundable child tax credit in a legislative vehicle before the end of the year.
Fight to advance comprehensive and inclusive paid family and medical leave legislation such as the House Ways and Means plan or the FAMILY Act with the protections guaranteed by the Job Protection Act.
Fight for an immigration system that creates safe pathways for migrant women and their families to live and work with dignity through reforms such as a pathway to citizenship for essential workers and the LIFT the BAR Act.
We call on you to show up for women in these ways and many more. As mothers and daughters, caregivers and workers, labor and business, constituents and voters, we are watching to see how you stand up for women in these trying times. Your leadership has never been more sorely needed.
Sincerely,