NWLC Leads Supreme Court Amicus Brief Supporting Race-Conscious Admissions Policies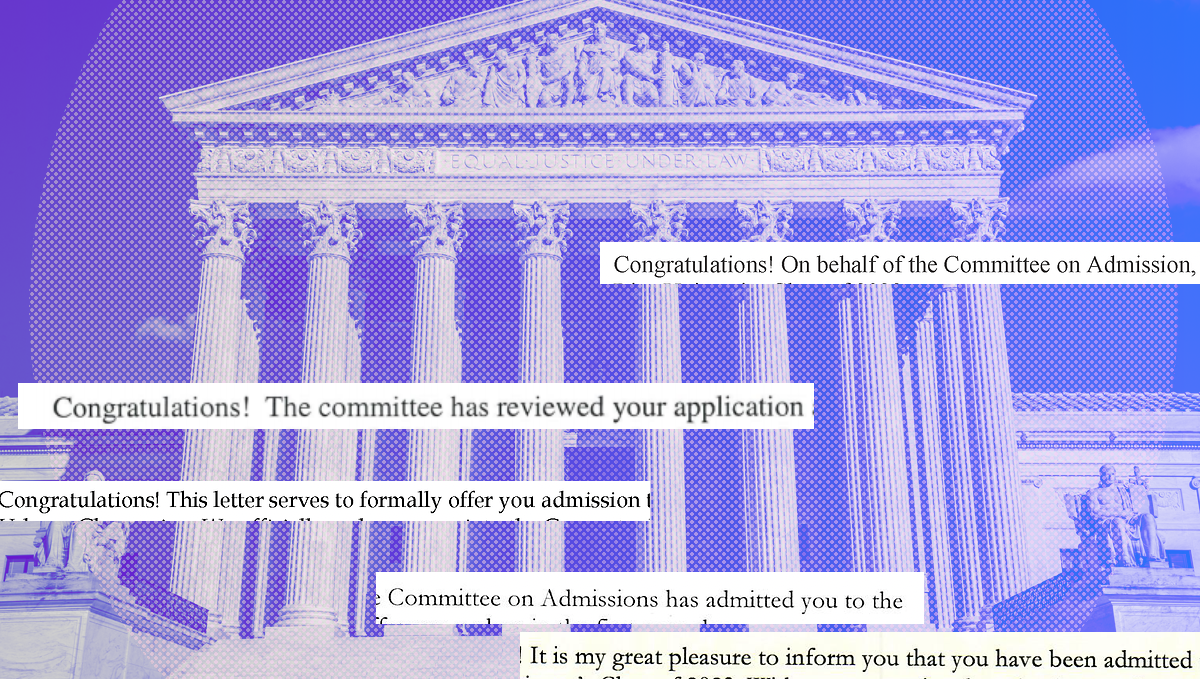 Update: June 29, 2023 – The Supreme Court ruled today to restrict the consideration of race in college and university admissions processes. As outlined powerfully in the dissent opinions by Justices Sotomayor, Kagan and Jackson, the majority ignores decades of precedent and the reality of continued racism in our nation. We must all continue to support a range of efforts to help promote diversity and inclusion in higher education.
In the upcoming term, the U.S. Supreme Court will again have several opportunities to either uphold the rule of law and follow precedent or to continue to toss aside civil rights progress. In its 2022–2023 term, which begins in October, the Court is prepared to hear a pair of cases that could potentially end race-conscious admissions policies in higher education—known as "affirmative action"—altogether. Even though the Court has, for decades, allowed universities to consider race as one part of their admissions policies, its decision to hear these cases suggests an eagerness from at least some of the Justices to revisit settled precedent.   
Despite the current Court's alarming willingness to abandon its own precedent in favor of reaching the outcome the Conservative majority seeks, it is still possible that the long line of cases upholding affirmative action and the importance of racial diversity in higher education may be enough to persuade a majority of Justices to allow the universities' policies remain in place. And no matter how unlikely that is, it is important that NWLC and other advocates for racial and gender justice still go on record to make clear that we are not giving up and that a decision to eliminate affirmative action would be legally wrong and counter to the racially diverse and inclusive society that we seek. That's why, on August 1, NWLC led an amicus brief in these cases, alongside our law firm partner, Linklaters LLP and 37 additional civil rights and gender justice organizations.   
The Cases 
The two affirmative action cases involve challenges to the admissions policies used by Harvard College and the University of North Carolina (UNC) that consider race as one factor to cultivate a racially diverse student body. The group that brought the lawsuits, Students for Fair Admissions (SFFA), has been on a years-long mission to dismantle programs that support diversity. Despite the group's name, SFFA is not a student-led organization; it is the invention of Edward Blum, a conservative legal strategist who has dedicated his career to attacking laws and policies meant to address racial inequality. Blum was behind the Supreme Court case Shelby County v. Holder, which decimated important Voting Rights Act protections, and unsuccessfully challenged similar race conscious admissions policies at the University of Texas on behalf of Abigail Fisher.  
After his failures in the Fisher cases, in which the Supreme Court reaffirmed that holistic admissions processes that consider race as one factor among many were legal, Blum decided to try a new approach: using Asian American students as a wedge to undo decades of civil rights progress and ultimately make colleges less racially diverse. SFFA's lawsuits claim that affirmative action discriminates against Asian Americans—even though social science confirms that race-conscious admissions actually benefit Asian Americans, the majority of whom support affirmative action programs. Blum's focus in these cases is the same as it has always been: prohibiting universities from considering race whatsoever in admissions processes. However, as we know and as outlined in our amicus brief, ignoring race completely in higher education admissions processes leads to less racially diverse student bodies, excludes women of color students in particularly harmful ways, and does not prepare all students to succeed in our increasingly racially diverse workplaces and society.  
In support of the universities' race-conscious admissions policies, our brief explains three crucial points:
1. Racial diversity in higher education is necessary to counter harmful stereotypes about women of color and to benefit from the indispensable contributions that women of color bring to the educational environment.
Ensuring that women of color are adequately represented as part of a diverse student body—by considering race as one factor in a holistic admissions process—is critical for breaking down harmful stereotypes. The intersection of race-based and sex-based stereotypes compounds their harmful effects on women of color, impacting self-perception and others' perceptions. This is why women of color in institutions where they are underrepresented often report having opinions undervalued by peers, feeling like a "token," or pressure to represent racial and gender identities in class. Against this backdrop, the Supreme Court has repeatedly recognized the ways that student body diversity helps break down racial stereotypes by making it more likely that students will have experiences and discussions that challenge their assumptions and beliefs.  
2. Racial diversity in higher education prepares students for a diverse society.
Our brief also explains the ways that a diverse student community benefits everyone. The Supreme Court has long recognized the need to admit and educate racially diverse students and the important role this interest plays in our economy and our society. Students who are exposed to a variety of experiences, interests, and talents are better prepared for a pluralistic society. Banning any consideration of race would hinder the growth of generations of students who will be unprepared for an increasingly diverse nation.
3. Considering race as one factor in higher education admissions policies is necessary to ensure the inclusion of women of color and to achieve the well-recognized benefits of diverse student bodies.
We also explain that eliminating race-conscious admissions policies would greatly diminish the number of students of color, including women of color, in higher education. In state after state that has banned or severely restricted race-conscious admissions, the numbers show that students of color are harmed when their racial identity is ignored. The elimination of affirmative action would be particularly devastating with respect to women of color, who would be even less represented on campuses, resulting in even more harmful stereotyping and making it even more difficult to include their contributions as part of university communities. 
Accordingly, NWLC and our partner organizations are urging the Supreme Court to follow their own precedent and continue to allow colleges to consider race as one of many factors in admissions policies. This is crucial to ensuring greater racial diversity and the inclusion of women of color in our multi-racial democracy.