Don't Be Duped by Trump's "Paid Leave" Proposal: Trump Is Actually Throwing Working Families Under the Bus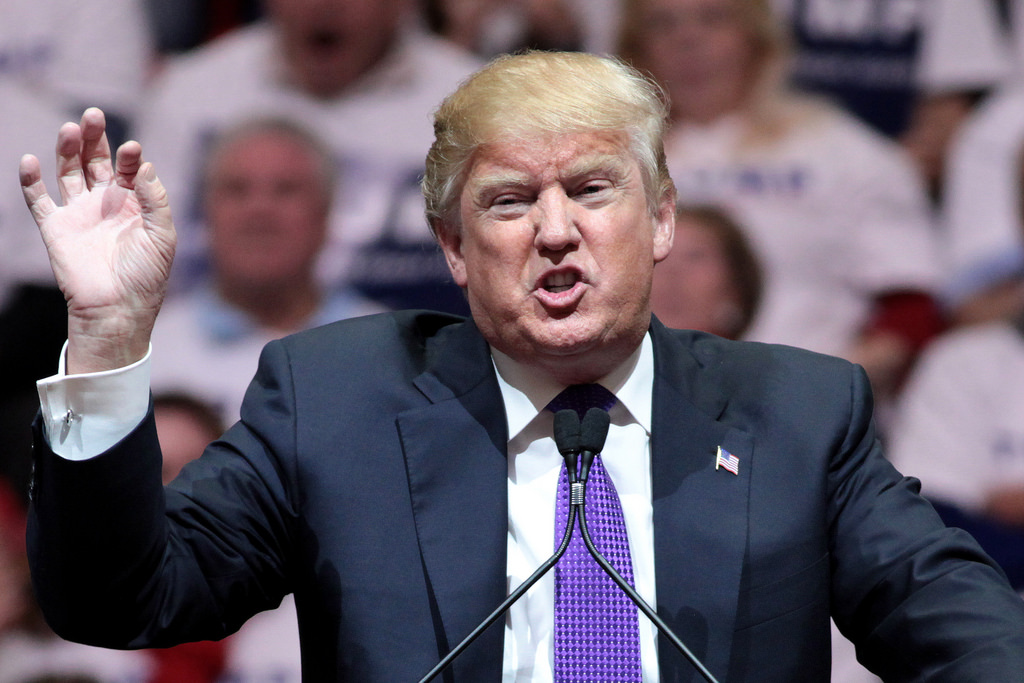 Trump's budget came out yesterday and included a paid parental leave proposal. Some may use this to try and distract us all from the massive cuts Trump is making to workplace and civil rights enforcement programs that are critically important to working families. But we are smarter than that. We don't get distracted by shiny objects, especially when they are as flimsy as Trump's paid leave proposal.
Here are 3 ways Trump's budget is actually throwing working families under the bus:
1. Trump's Paid Leave Proposal Would Fail to Meet the Needs of Working Families
Here's the gist of Trump's paid leave proposal: it would require states to provide six weeks of leave payments through existing unemployment insurance programs to mothers and fathers after the birth or adoption of a child. States would have to identify program cuts or tax hikes to cover the costs.
This proposal falls woefully short of paid leave programs that have been implemented in several states in recent years and the leading federal paid leave proposal in Congress (the FAMILY Act). Here's how:
It ignores the majority of people who actually need paid leave. Of people who take family or medical leave in the U.S., 75 percent do so for family caregiving and medical reasons—not for parental leave. That means people facing lengthy and arduous courses of chemotherapy, adult children caring for parents with Alzheimer's, and parents who need to be at the bedside of children battling life-threatening conditions will be left to fall into debt or poverty.
It provides a completely inadequate six weeks of leave. Six weeks would still leave the U.S. behind most countries that offer paid leave and behind our own clearly established 12-week national standard under the current Family and Medical Leave Act. Even new mothers who need more than six weeks to recover from a c-section or childbirth complications would be out of luck.
It further burdens the already-fragile unemployment insurance system. Trump's paid leave program is set upfor failure because it depends on states' exceedingly limited unemployment insurance benefits programs that have been weakened over the years, helping fewer and fewer workers and providing lower and lower benefit amounts.
2. Trump's Budget Includes Massive Cuts to Workplace Programs that Ensure We Don't Return to the Mad Men Era
Trump's budget also proposes slashing funding for the Department of Labor's Women's Bureau by about 75 percent. The Women's Bureau is the only federal office solely dedicated to advancing the interests of women in the workplace, through research, public education, policy development, and advocacy. If you're reading this, you probably already know how badly our workplaces are failing women and families, but here, here, and here are reminders. And even though women make up only about 6% of apprentices, Trump proposed eliminating all funding for Women in Apprenticeship and Nontraditional Occupations (WANTO) grants—grants that are crucial to knocking down the many discriminatory barriers that keep women from entering and staying in well-paying trades positions.  Oh and Trump also proposed cutting the Department of Labor's overall budget by more than 20 percent, gutting a host of other protections and programs that working women and men rely on.
3. Trump's budget proposes reorganizing government agencies to make it incredibly difficult to enforce the laws crucial to getting women into well-paid, high-skilled Jobs
Trump's budget proposes zapping the Office of Federal Contractor Compliance Programs (OFCCP)—an agency responsible for ensuring that federal contractors meet the high standards for ensuring equal employment opportunity that come with the privilege of receiving our hard-earned taxpayer dollars.  You might never have heard of this agency, but it is incredibly important because federal contractors employ about a quarter of the nation's workforce. Just one example of the import of this agency—OFCCP is largely the reason that there are any women at all working in the skilled trades.  It also played a critical role in opening opportunities for women to work in academia and in finance. Eliminating this major civil rights enforcement agency would greatly jeopardize this important work. What's more, Trump's budget proposes plopping OFCCP's important and specialized functions into the Equal Employment Opportunity Commission (EEOC) without any additional funding for this already over-burdened and under-funded agency.
We won't be fooled–this budget proposal is yet another assault on women and working families.