Black Women Built That: How Jaribu Hill Is Building a Racial Justice Movement in the Deep South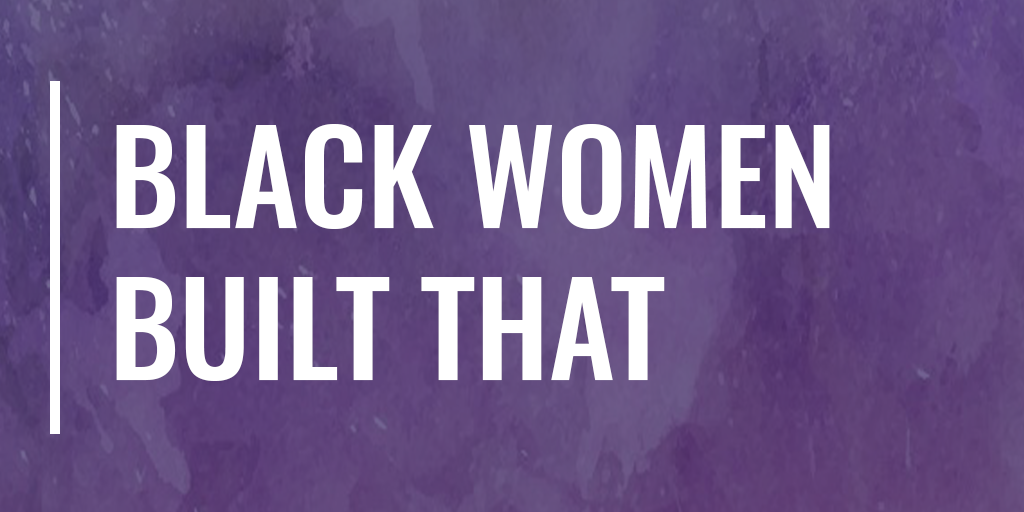 "My legacy will be one of uncompromising, unflinching champion work." – Jaribu Hill.
A worker's center for human rights in Mississippi, a training program for aspiring civil rights lawyers, a protest song group… of course #blackwomenbuiltthat.
This past year, we've heard countless stories from courageous women who came forward, spoke out, and took action to end sexual harassment at work. This Black History Month, I want to take a moment to recognize the Black women whose work has fueled this movement. On a snowy D.C. day, I spoke with Jaribu Hill, a recipient of funding from the TIME'S UP Legal Defense Fund and the founder and executive director of the Mississippi Worker's Center for Human Rights and the Mississippi Project. The list of all that Hill has built is long. We spoke about her courage, her path to her work, her legacy, and the movement she built in Mississippi to organize Black workers and fight against discrimination and sexual harassment.
…
Hill's family, history, past and present, are all tied to the Mississippi Delta. The Delta "is bound up with the history of Black people in this country… connected to the black freedom struggle and to the profound condition of our people." Her family is from a county in the Delta not far from the one Emmitt Till's family is from, and not far from the one where he was killed. She didn't grow up in Mississippi though. Instead, she was raised in Cleveland, Ohio. One of four kids, Hill's mother worked as a secretary. Her father was a Baptist preacher, a prominent figure in the Black Church who preached with notables including Jessie L. Jackson and C.L. Franklin.
By Hill's teens her father left and her mother was on her own, struggling to support the family. Her mother's job as a secretary for a life insurance company didn't pay enough to keep the family afloat and with the job, she couldn't qualify for benefits. Stuck, Hill's mother quit her job. Watching her mother struggle launched Hill on her path towards a lifetime of fighting for workers' rights and dignity. Her mother eventually went to college and earned a teaching degree but for Hill, "in the back of my head, that was connected with my destiny."
That destiny didn't immediately lead to a career in the law. Instead, Hill became a singer, an actress, an English teacher, a labor educator, and an organizer for the New York Committee for Occupational Safety and Health. She was 42 and had two children when she learned that one of her college classmates from Central State College was a judge and the head of the Ohio Black Women's Judge's Association. The idea of law school clicked. "I dared myself to go because I thought if she can be a lawyer and a judge then, my goodness, I could too." Representation matters.
Law school led Hill back to Mississippi. In 1992, Andre Jones, a 17-year-old Black boy arrested for auto-theft the day before he was supposed to start college was found hanging by his shoe laces in a jail in Simpson County, Mississippi. Appalled, Hill volunteered to go down to Mississippi and help with the case.
That trip was the start of CUNY's Mississippi Project and Hill's work as a Mississippi civil and human rights lawyer. During the investigation, she and coworkers stopped at a lunch counter. The waitress behind the counter struck up a conversation about the case and mentioned, off-hand, the Sheriff had beat her "but you know, I deserved it, I was bad." That statement struck a chord with Hill. "For me, when she said she deserved a beating under the color of law, I said, this is the work."
She moved to Mississippi when she graduated and, after working briefly as a Skadden Fellow for North Mississippi Rural Legal Services and the Mississippi ACLU and as the Southern Regional Director Center for Constitutional Rights, she founded the Mississippi Worker's Center for Human Rights. The Worker's Center is novel and tenacious. With Hill at its helm the Center fights for economic justice for communities of color. It provides organizing support and trainings for low wage workers in Mississippi. It combats poor working conditions and worker mistreatment through community education and outreach. It runs direct action campaigns to improve the state's workers' compensation law and expose poor housing conditions. It trains law students from CUNY University each spring. And it uses litigation to bring justice to Black workers and fight against racial discrimination and sexual harassment.
An hour talking with Hill was enough to know that she is a story teller and that I had barely scratched the surface. She mentioned offhand that she used to sing in a group, Serious Buziness, that wrote civil rights protest songs, that she and the group are included in a book about Pete Seeger, that she is a poet, that she worked to provide support for victims of Hurricane Katrina…
Hill told me that she has a picture of Fannie Lou Hamer that she looks at each day. To her, Hamer is a reminder of all that is possible. She is a reminder that movements are built and won through courage, skill, and optimism. Those values are what she hopes her legacy will be. She "considers [herself] to be a person of privilege, who has a responsibility… I can sit at tables where folks would never be allowed to be and if I can sit there, I try to bring them in the room with me and remind them of who isn't there."
Hill has built a civil rights, women's rights, and workers' rights movement in Mississippi. That's no small feat. The TIME'S UP Legal Defense Fund is proud to work with her and this Black History Month, honor all that she has accomplished.